Arrandir is the name of the 4 meter boat I sailed across the Atlantic single handed. It is a name from the "Lord of the rings - book" - it is elvish and means ocean wanderer.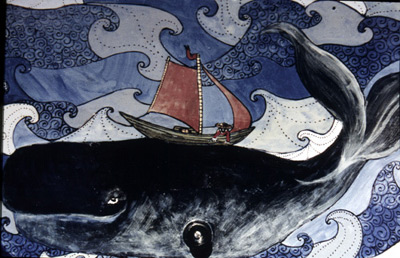 Welcome
This site concerns my work, projects and spare time intrests. My name is Sebastian Naslund. I live in Gothenburg in Sweden in Scandinavia. I work with a wide variety of media which includes: under water filming, writing articles, still photography, infomercial videos, lectures, editing video, updating websites, making TV features, radiofeatures, writing books. Freelance journalism in its widest form. In summers I busy myself running a freediving school.

My latest sail adventure. My latest freediving adventure
My sparetime activities involves rock climbing, freediving (where I have represented Sweden in world championships). I have bees and a garden, I have sailed six times across the Atlantic, boatbuilding. I have been singing in a quire and done some amateur acting.
I involve myself in many associations. I have some social work for the city supporting youngsters.
I have been raised partly in Spain and Africa and have visited the following countries: Anguilla (brittish coloni), Antigua och Barbuda, Australia, Bahamas, Barbados, Belgium, Bermuda, Cyprus, Denmark, Dominica, Dominican republic, Egypt, Eritrea, Finland, France, Gambia, Germany, Greece, Grenada, Guadeloupe - french colony, Guernsey (british area), India, Indonesia, Ireland, Italy, Jersey (british area), Canada, Canary islands - (spanish area), Kap Verde, Cuba, Luxemburg, Malaysia, Maroco, Martinique - french departement, Monaco, Netherlands, Netherland Antilles (Saba, St Kitts), Norway, Poland, Portugal, Puerto Rico, old Sovietunion, Schweiz, Sierra Leone, Singapore, Slovakia, Spani, Sri Lanka, Saint-Barthélemy - french, St Lucia, St Vincent, England, Scotland, Thailand, Tjeckien, Turks and Caicos, USA, Venezuela, Virgin Islands- british, Austria, East Timor.
I actually liked school and continued to university inbetween travel. I have studied; oceanography, lingvistics, religion, filosophy, psychology, sport-psychology, sound engineering, computerlingvistic. I have an exam in media & communication and also an exam from a 2 year scriptwriting school.
I have worked as a teacher during a year and as journalist at swedish televisions newsdesk. Other work cover: guide, sailinginstructor, on a cargoship, with refugees, eventmanager e t c
In media I have sold material to all the biggest swedish daily newspapaers and some of the weekly magazines. I have produced TV-features for Swedens biggest TV station: science, travel, lifestyle, human intrest, gardening, sport, marin biology. I have also delivered material to TV-stations in Italy, Denmark, Check republic. I have written for Cruising World and Yachting World.